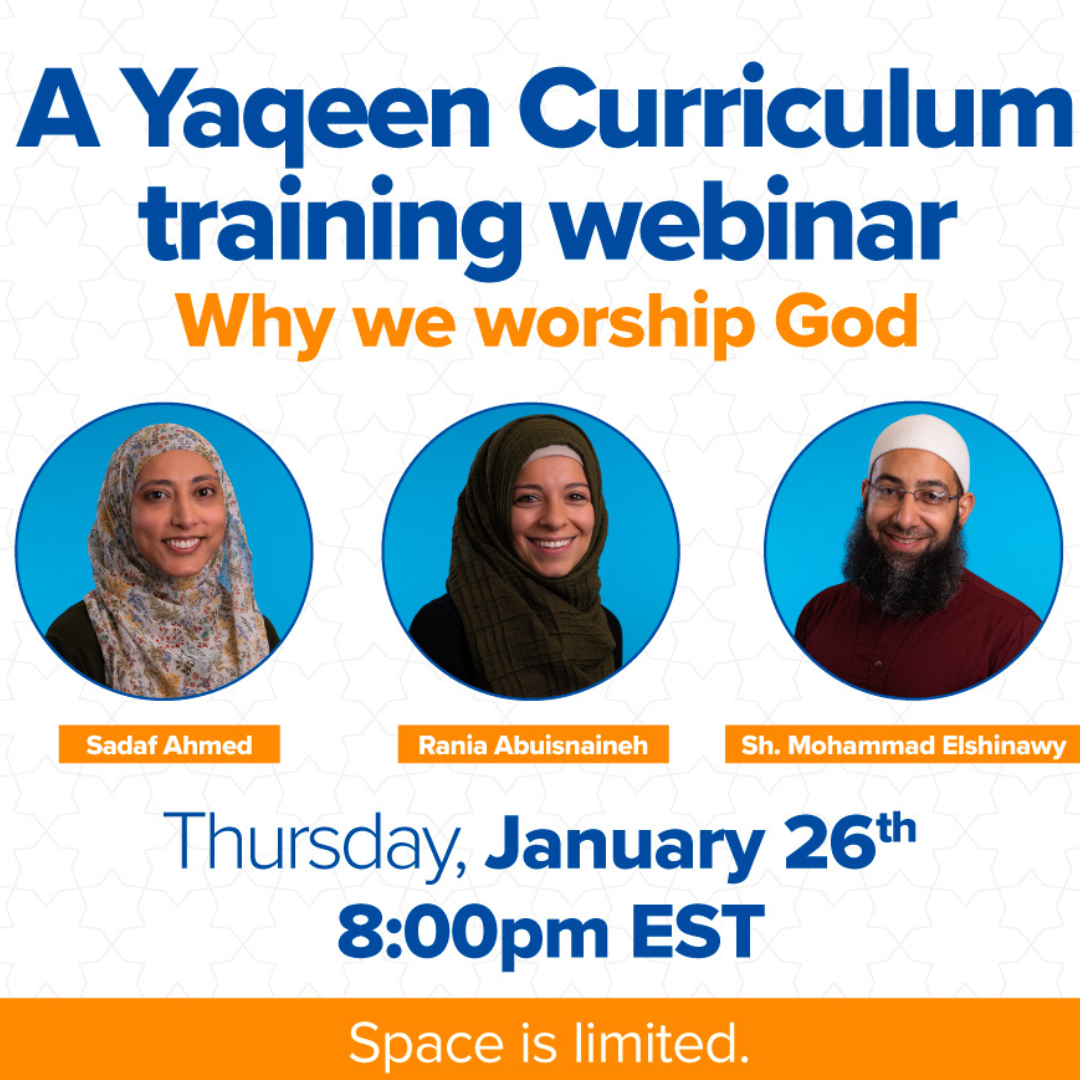 Educators - you don't want to miss this
Join us in our first ever Curriculum training session! This webinar series will exclusively support educators in adopting and teaching our curriculum. Each session will introduce a curriculum unit and offer a platform for educators to ask their pedagogical questions related to teaching the unit, as well as any Islamic questions on the subject matter itself. Capacity is limited to maximize engagement with our team.
Session Agenda:
- Introduction to the "Why we worship God" curriculum unit, led by our lesson plan developers
- Guided interactive activities for participants to experience an element of the unit, led by our lesson plan developers
- Q&A with our lesson plan developers and Sh. Elshinawy, author of the "Why Does God Ask Us to Worship" paper.
We hope to see you there!